Production information
Honesane Hot Melt is the alternative to traditional solvent based polyurethane products. Our advanced hot melt production facility manufactures VOC compliant and biodegradable hot melt products for numerous segments and industries.

Learn for yourself what makes us different!
---
Hot Melt
Our Hot-Melt TPU works great with TPU, PVC, Nylon, Polyester, Fabric and Leather; it is widely used in hot-melt adhesive film, low-temp films, seals, textile laminations, footwear materials, and automotive industries.
---
Adhesive
This series of TPU particles can be dissolved in the solvents. There are two types: anti-yellowing and non-yellowing, based on customers' different requirements; It has good initial adhesion and it is easily dissolved, and can be widely used in shoes, textile lamination, coextrusion, firefighter's w
---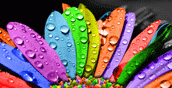 Ink Compatible
Ink compatible TPU has excellent elongation, good flexibility, high resistance to flexion and excellent abrasion resistance. It is good for screen printing and transfer printing.
 
---
Hot Melt Adhesive Powder
This product has good adhesion, good washing performance. It is widely used in collar lining and textile lamination powders.